Cream Vs Sheet Mask – Which Is Better?
06 June 2019

Cream Vs Sheet Mask – Which Is Better?
If you haven't begun to incorporate facial masks into your skincare regime yet, we suggest you read this.
Think of facial masks like your booster serums, treatments or moisturizers that are super-charged with more skin-loving ingredients than your regular skincare products. Although the mask is an add-on rather than essential product in a skincare regime, it has since gained so much popularity that it's become a can't-live-without product as it is often associated with relaxing or pampering, leaving skin with an instant visual result. For the busy who can't afford the time for a facial, this DIY at-home mask is that convenient equivalent. What's more, it allows you to go about your chores while waiting for all the good stuff to get absorbed into the skin.
In this age where we're compounded by choice, we now have to decide between the traditional cream-type mask that comes in a tub or tube, or the sheet mask, its trendier, hassle- and mess-free younger sister. But why choose when you can simply switch between masks to best suit your lifestyle habit and skin needs? After all, the ingredients found in both types of masks, depending on concern, are primarily the same. You'll find vitamin C in many brightening cream masks as well as brightening sheet masks. Another way to switch your mask usage is on days when your skin feels parched, go for a moisturizing sheet mask and for times when your skin needs a detox, use a clay mask to help purify and get rid of all the gunk from the skin. Here's more on how to make an informed decision when choosing between sheet and traditional masks.
Go For Sheet Mask When …
You are time poor, too lazy to wash off, in a rush, multi-tasking or simply prefer a hassle-free application. Shaped to fit most faces, simply peel off and smooth onto the face to ensure complete contact and leave on for 10 to 20 minutes depending on usage. Made of paper, cloth-like or bio-cellulose material, the mask is usually saturated in humectants and emollients also known as essences that help to bind water to your skin, leaving it deeply hydrated and dewy looking. Sheet masks are also better bang for your buck as you can get very cheap ones, especially some of the Korean brands where they are sold individually.
Do: To better optimize your time, slap on a hyaluronic mask while doing your hair and make sure to pat in the excess serum after. To extend the time of mask usage, scoop out the excess essence and pat onto the sheet mask that's drying up.
Try: IDS Skincare DermaShield Mask gives your skin added protection against damaging Blue Light as well as moisturizes and brightens. It uses a patented three-layer silk cloth to reinforce Blue Light protection. The first layer is coated with Plant Stem Cells Essence with key ingredient Calendula Officinalis Flower Extract to combat blue light exposure. The second layer of silk cloth is bathed in hydrolyzed pearl and royal jelly extract to give the mask its premium moisturizing properties. The third and final layer seals its richness to give you the ultimate protection against the harmful effects of HEV light.
Go For Classic Mask When …
You have a bit more time and can go through the ritual of the slightly messier application and removal. Wash-off masks can comprise creams, mud, clay or other mix of gel format. What's more, unlike sheet mask, you are able to sleep with certain overnight masks which are most beneficial for giving your skin the hydration it needs while you rest. But if you have oily skin, frequent breakouts or acne-prone skin, the mud and clay masks are best for you. Nothing works better than clay or mud in helping to decongest, deep cleanse and suck up all the excess sebum and clogs within pores.
Do: Apply mud or clay mask on affected areas like the T-zone and be sure to give it sufficient time for the mud to dry before washing off. Rinse with cold water to help constrict the pores. You may also use a facial sponge or muslin cloth to further aid in the removal and exfoliation process.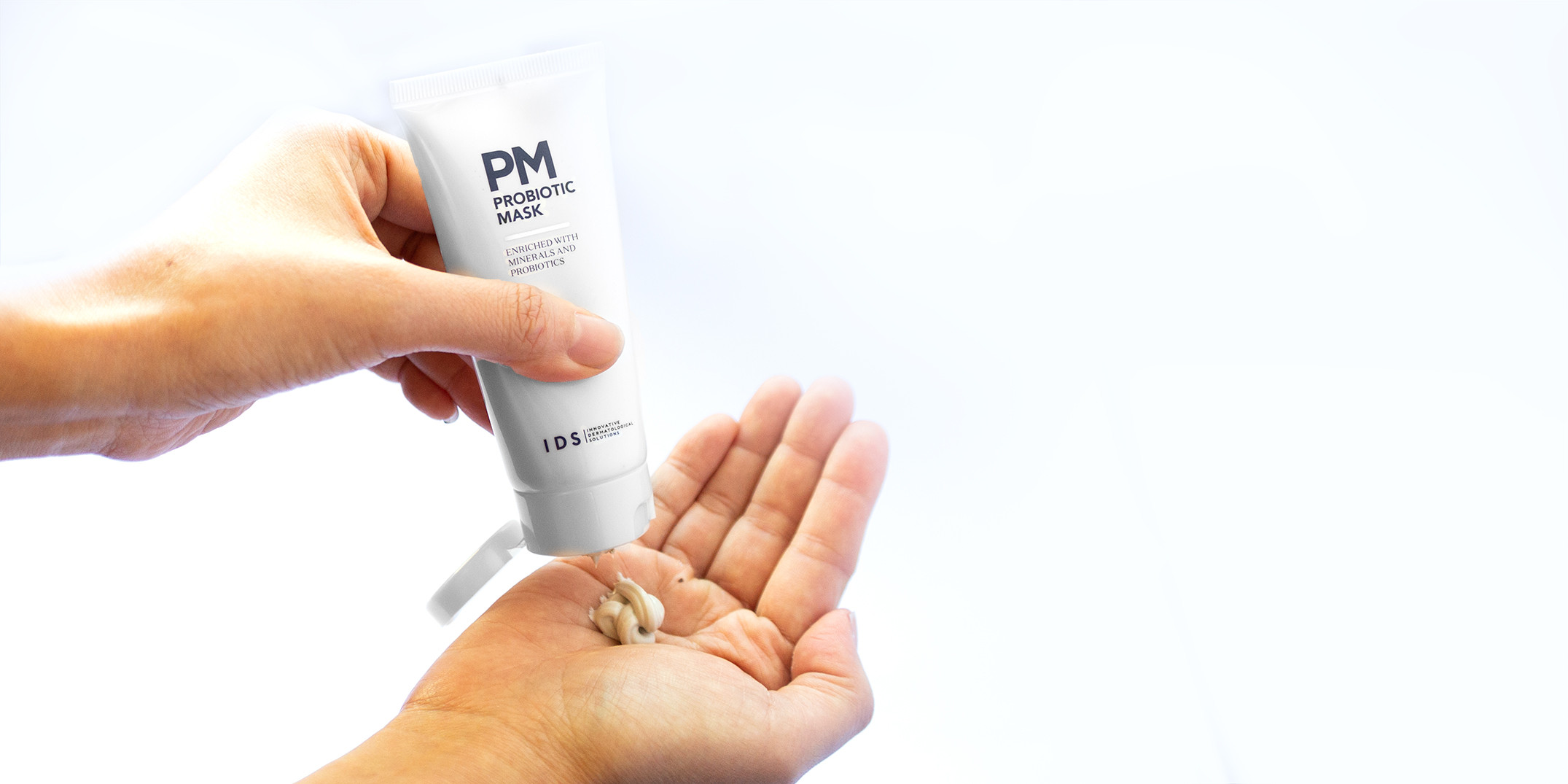 Try: IDS Skincare Probiotic Mask is a unique mineral-rich mask that is enriched with Lactobacillus ferment to help eliminate excess oils and keep acne at bay. If you pop in one capsule of IDS Skincare DermProbiotic to the mix, you have an even better chance of normalizing surface bacteria with these live Lactobacillus spores in the mask. Leave it on for as long as one hour to allow the good bacteria work its magic. Use this combined mixture as often as required without worry of it over drying your skin.
The short answer in the end is down to personal preference.
More from IDS
So You Think You Have Sensitive Skin?
Buddleja Officinalis – Why You'll Want This In Your Skincare Product